AZURELITE is the coolest Orphek gadget designed specifically for coral night feeding, colors & health checking and illumination.
This versatile high performance blue LED multi-functional flashlight will blow your mind! Not only that, it is the ultimate gift for your fellow reefers!
Take Orphek gadget anywhere you go!
Take amazing pictures of your corals and let you know where you are when exploring Nature!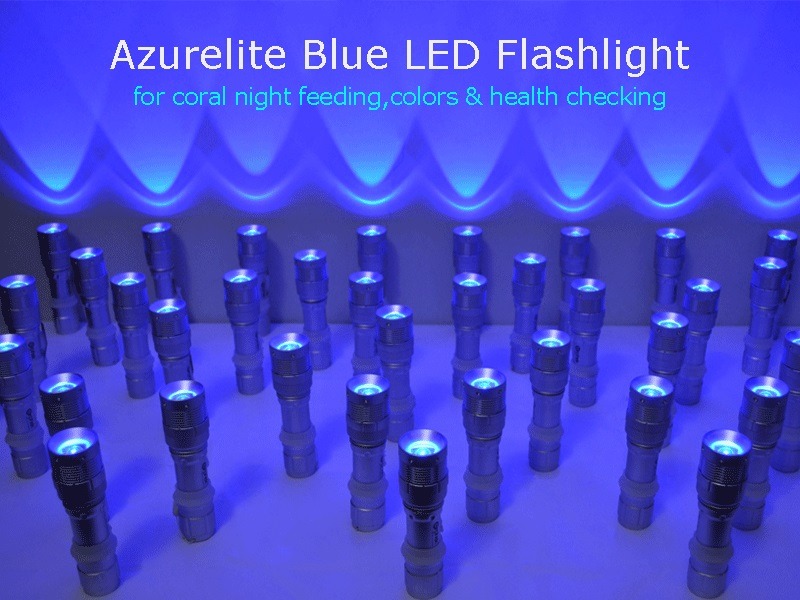 ---
WHAT CAN I DO WITH 3 DIFFERENT FUNCTIONAL MODES?
Coral feeding: Low Output

Night Viewing & Inspection: High Output

Use for signalization when out there checking corals in Nature: Strobe Output
One more thing! If you like to take amazing photos of your corals and share them, AZURELITE will render you amazing pictures.
CLICK ON THE LINK TO GET TIPS ON HOW TO TAKE GOOD PICTURES OF YOUR CORALS
CHECK ON THE AMAZING PHOTO GALLERY
Custom Field
Product Reviews